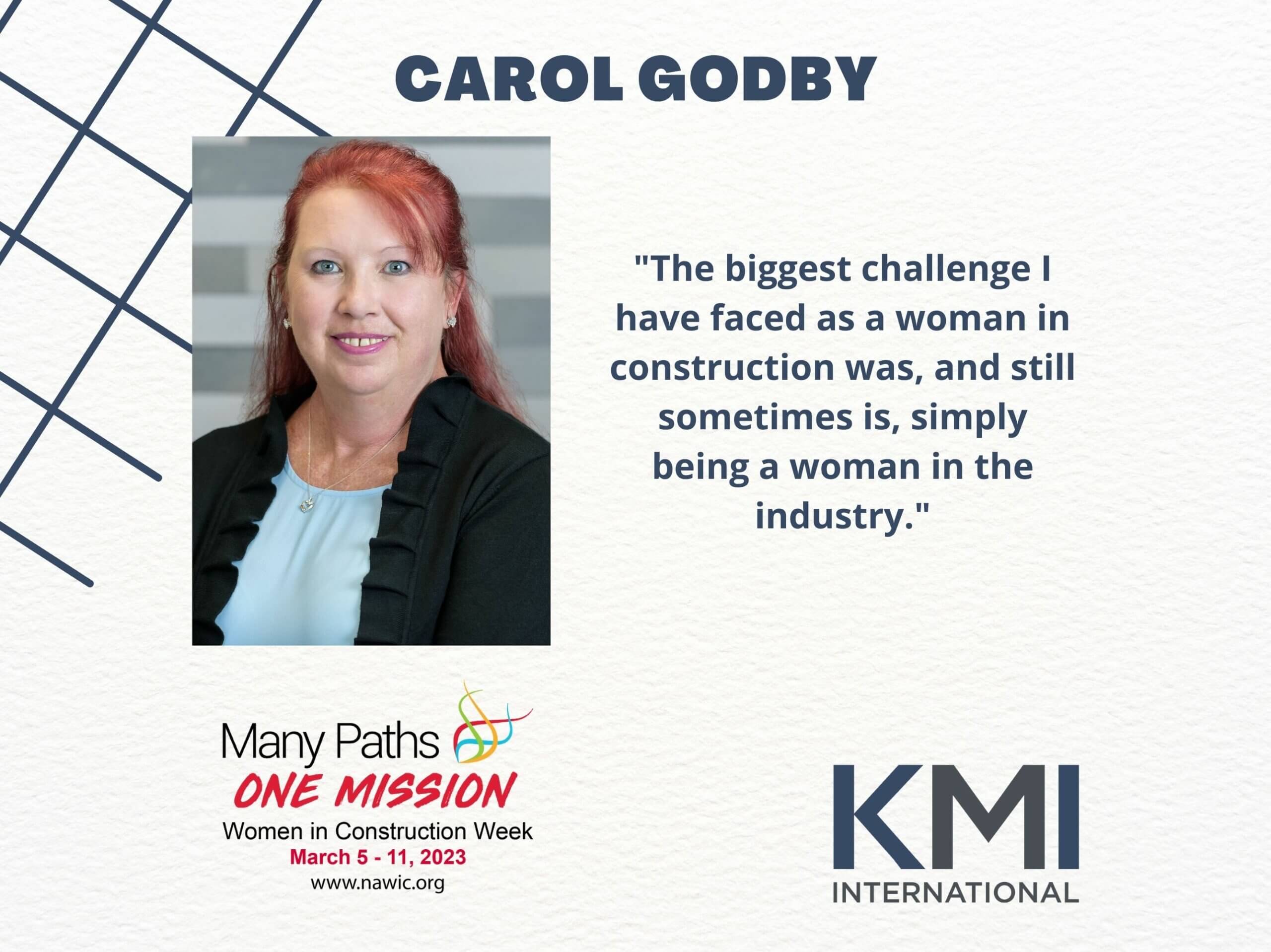 When I started my career, I never thought I would find myself in construction. Having served the citizens of Hendricks County, Indiana, in the Planning and Building Department for 18 years, I learned many things. My first position was as Zoning Administration Secretary from which I was promoted to Office Manager for our department which was experiencing explosive growth. When an Engineering Inspector position opened, I submitted my name for consideration. Because the Director of the department believed in promoting women, I was selected for the job.
When starting, I understood construction concepts on paper but had no real-world experience. My fellow Engineering Inspector, Roger, could have made my life very difficult, but rather he gave me a fair chance and taught me so much. During that time there was no other female engineering inspector in the State of Indiana. Many times, I was challenged when making a decision and because my director and my fellow inspector supported me, many others in the industry came to accept direction from a woman. That position taught me many things, but most importantly it provided me an opportunity to thicken my skin and do my best in my job.
After being laid off during the 2008 recession, I found employment being a director of Apprenticeship for a nationally recognized construction organization. Once again, I found myself as the only woman among hundreds of construction workers and instructors with very few women enrolled in the trade classes. Because of my thick skin and tenacity, I earned the respect of the students and instructors as well as encouraged the women who were in the apprenticeship program to better themselves and prove to themselves, they did belong in the construction industry. Again, it was not an easy road as there were those men who simply referred to me by a derogatory name, but slowly and surely those men were weeded out as there is no place for that in any industry.
Luckily, I was hired at KMI and found a company that didn't see gender but recognized hard work. Since KMI sees the value of my work, I have been privileged to have worked on some tough assignments, but most importantly I have been supported by my superiors. I also try to be a sounding board for other women in the industry and how to deal with gender-based challenges.
My point in the above is to say that the biggest challenge I have faced as a woman in construction was, and still sometimes is, simply being a woman in the industry. While times have changed and the industry is more accepting, there is still work to be done in breaking down the barriers that women can achieve in construction, be it swinging a hammer, reviewing plans, or being a project manager. There will always be naysayers, but I am proud to see how many women are in the industry compared to 30 years ago. I think the industry is still far from being completely inclusive, but I see so many good things happening, and I see much more acceptance from the men in the industry that I believe one day simply being a woman in construction will not be the biggest challenge.