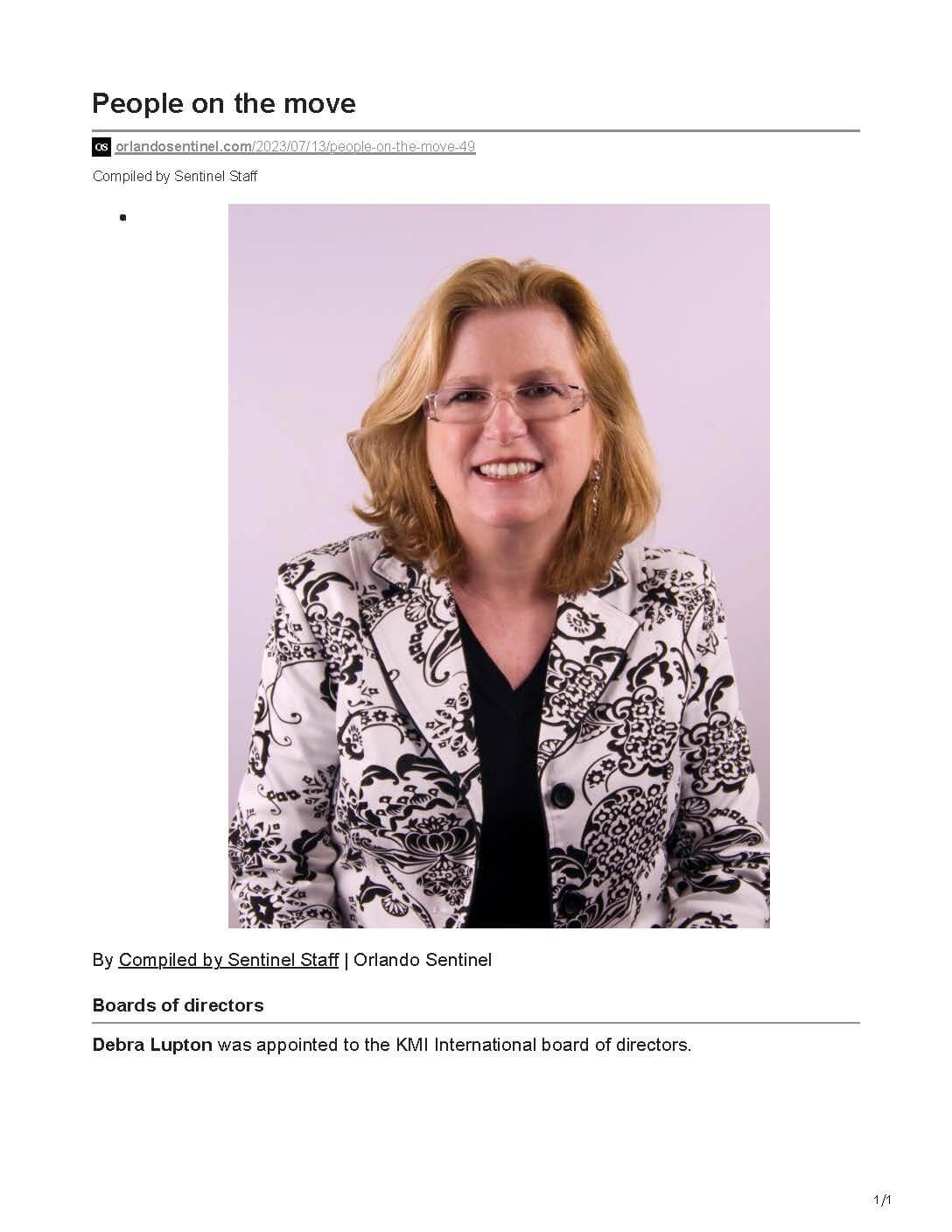 In an article published in the Orlando Sentinel, architectural professional Debra Lupton, FAIA, was noted for her recent appointment to KMI International's board of directors. Lupton will serve on the board alongside KMI Co-Founder Michael E. Kraus, KMI CEO and Chairman of the Board John Manning, and commercial real estate executive Christie Alexander.
Manning enthused about Lupton's accomplishments, including her years of business development and, notably, becoming the first female president of AIA Florida.
"As we bring in the next generation of leaders and expand, we are delighted to lean on Debra for her strategic vision and management acumen while we continue the growth and success of KMI," Manning said. "We know that having the right strategic advisors will make all the difference. Debra brings expertise and experience that is invaluable to our continued success."
"I have watched KMI International expand and thrive over the last 25 years," said Lupton, "I'm honored to serve on the board and provide strategic counsel as KMI heads into its next phase of leadership. I have no doubt that their sound project management expertise and driven team will continue to succeed, and I'm excited to be a part of that."
Read the story in full; click here (subscriber-based).