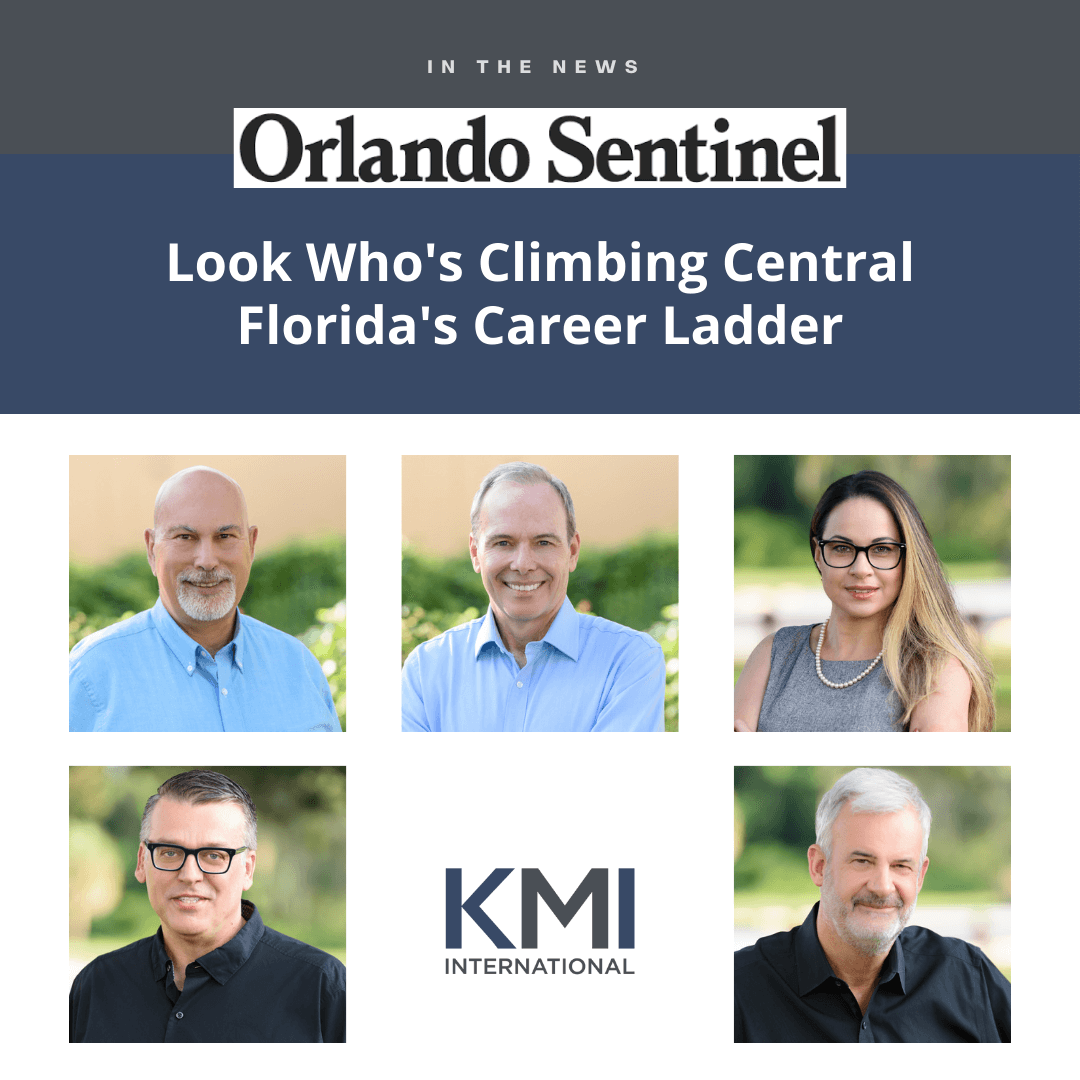 KMI International has successfully transitioned to an Employee Stock Ownership (ESOP). The new leadership team is featured in the Orlando Sentinel on August 6  – John Manning, Eric Quinn, Drew Horn, John Newton, and Julia Estevez.  
 "The core vision we had when we founded KMI remains fundamental to how we operate," said Manning. "We are excited to usher in a new era of growth and success as an employee-owned company."  
To view the news mentions, click here.